Do you have difficulty getting around the Epping Forest District?
Would you like to get to medical appointments, shopping or social outings?
EPPING FOREST COMMUNITY TRANSPORT operates in your community with volunteer drivers.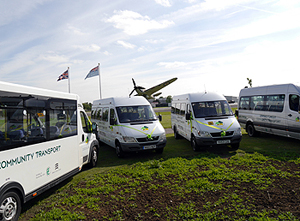 The services offered include:
• Individual Bookings
• Group Bookings
• Voluntary/Community Groups
• Community Buses
• Excursions
To find out more about Epping Forest Community Transport, and how it can help you, or a loved one / family member be more mobile and independant, browse the website or contact us via our Contact Page.
We are always looking for volunteer drivers to help us offer even more services, please visit our Volunteers Page to find out more.